Discounted Or Free Grub For Vets on Monday Nov 12th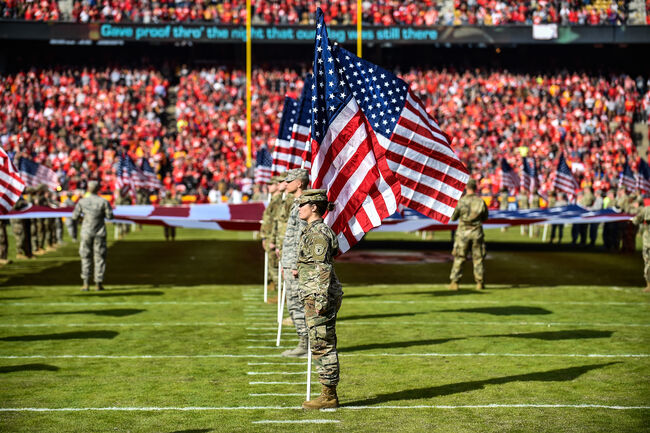 Take a peek at KZOK's list of tasty eating establishments that will be honoring our Vets and active military on Monday Nov 12th!! We recommend reaching out to the location near you to make sure they are participating before you head out.
Denny's
Denny's will honor the nation's servicemen and women with a special offer to enjoy a FREE Build Your Own Grand Slam from 5 a.m. to noon Monday, Nov. 12.
Famous Dave's
On Monday, November 12 in honor of Veterans Day, Famous Dave's would like to thank all former and current military personnel for their dedication and service to our country by offering a FREE 2 Meat Salute and a corn bread muffin.
Golden Corral
Golden Corral honors military and vets on November 12th from 5-9 PM. To date, Golden Corral restaurants have served over 5.1 million free meals and contributed over $12.9 million to Disabled American Veterans.
IHOP
Free Red, White, and Blue pancakes or a patriotic pancake combo Monday November 12th
Outback Steakhouse
Outback is offering active and retired service members 15% off their meals Nov. 12 through Dec. 31.
Red Lobster
In honor of Veterans Day, and to thank veterans, active duty military and reservists for their service, Red Lobster is offering a free appetizer or dessert on Sunday, November 11 and Monday, November 12. Guests only need to show a valid military ID or proof of service to redeem this offer
Claim Jumper
On Monday, Nov. 12, Claim Jumper restaurants will give customers with military ID a choice of free entrées, including with options like chicken pot pie, meatloaf and mashed potatoes, and grilled shrimp.
Old Country Buffet
On Monday, Nov. 12, customers with ID at Old Country Buffet or its sister restaurants Ryan's Buffet and Old Buffet, can get a free buffet meal and a free non-bottle drink.