Steven Tyler Tells Trump Administration to Stop Using Aerosmith Song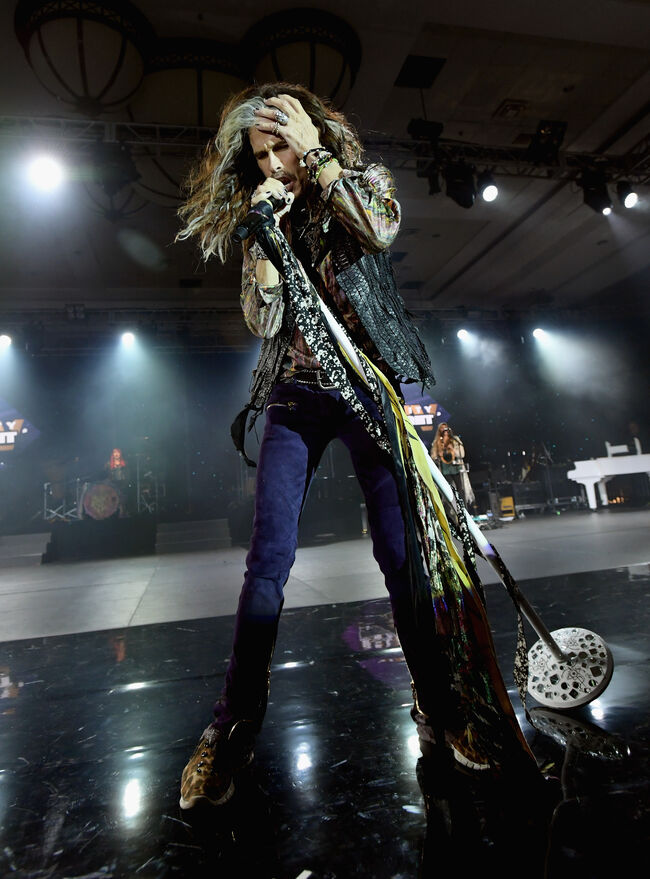 Donald Trump played Aerosmith's 1993 hit "Livin' On The Edge" at his rally in West Virginia on Tuesday Aug 21st and Steven Tyler is not happy. Tyler had his lawyer send a "cease and desist" letter to the White House, accusing the President of willful infringement in broadcasting the song. Attorney Dina LaPolt cites the Lanham Act, saying that Trump's use of the song could confuse people into thinking that Tyler is endorsing the President. This isn't the first time Trump has used the Boston rockers' music. In 2015 Trump used "Dream On" during the election campaign until he received a similar letter ordering him to stop.
According to CNN Steven Tyler said in a statement on Wednesday Aug 22nd "This is not about Democrats vs. Republicans. I do not let anyone use my songs without my permission. My music is for causes not political campaigns or rallies. Protecting copyright and songwriters is what I've been fighting for even before this current administration took office. This is one of the reasons why Joe and I have been pushing the Senate to pass the Music Modernization Act. NO is a complete sentence,"
You can read more about it HERE